Triangle Studs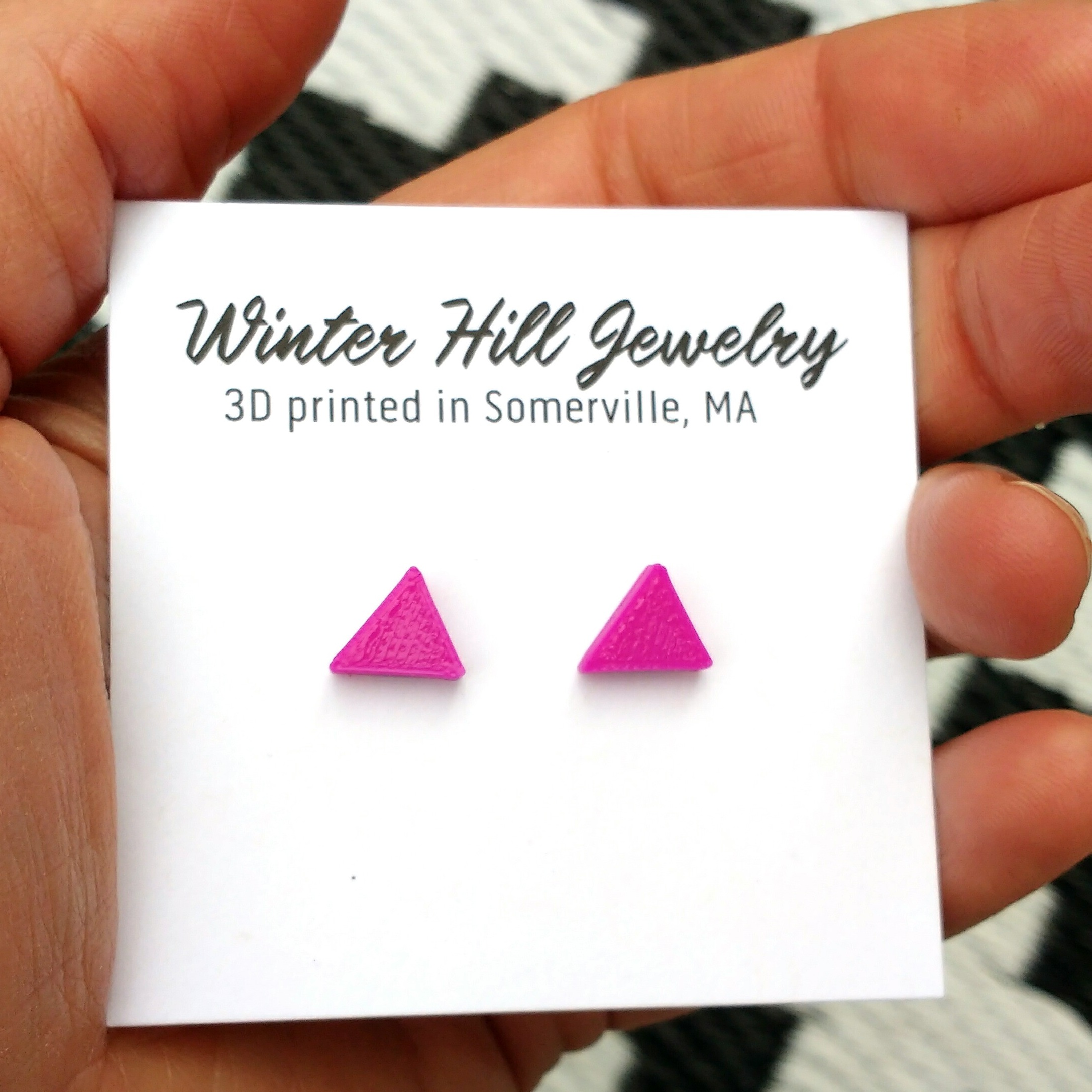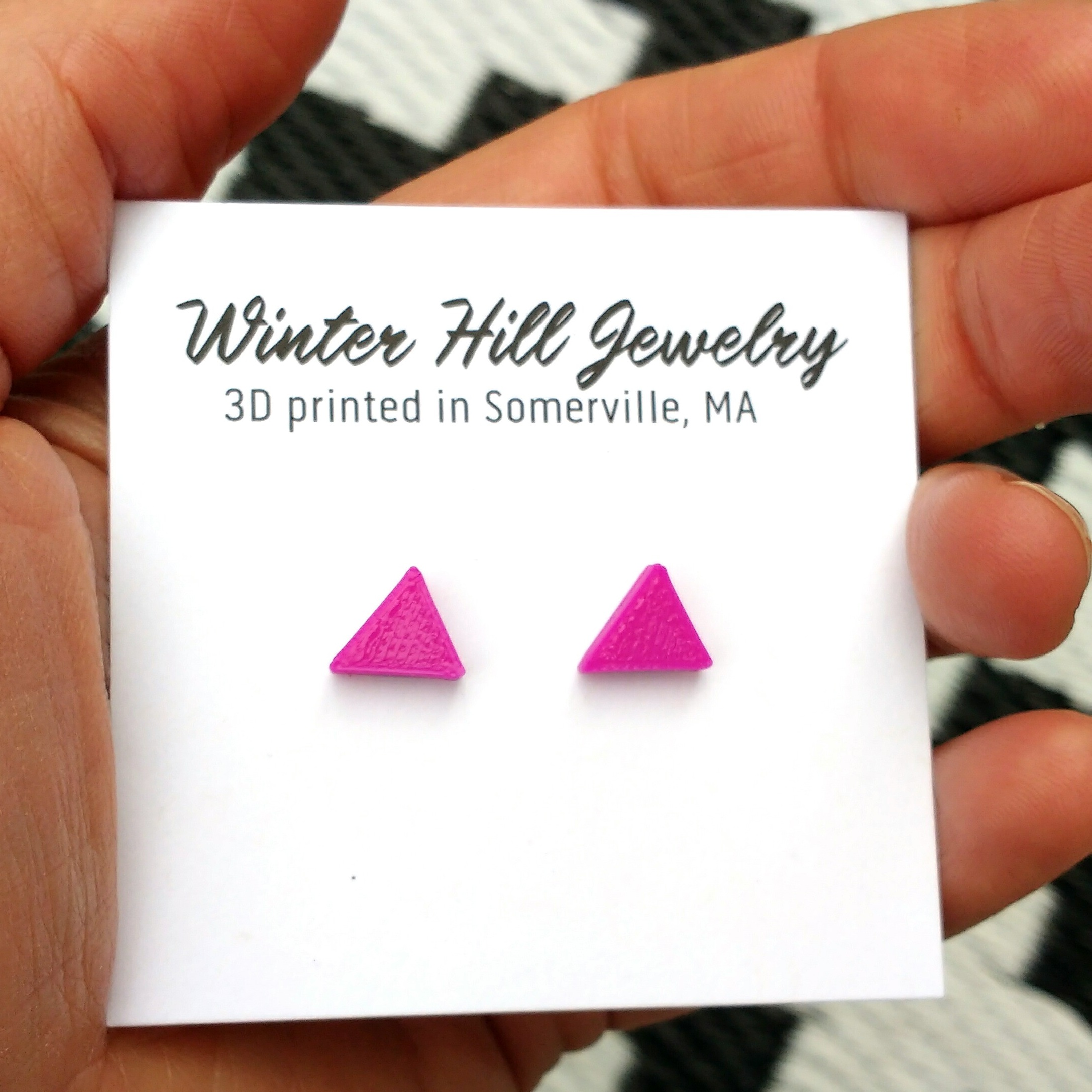 Triangle Studs
These studs are so cute you'll want to own a pair and gift them too. When you receive compliments on your triangle studs you can tell people they are 3D printed! The sturdy post is glued on by hand.
They are 3D printed with PLA, an eco-friendly, corn-based plastic which is compostable at an industrial level.
They come on a hypoallergenic stainless steel post and backing. Great for people with sensitive ears.
They will be sent to you a sturdy white card, 100% recycled paper. All jewelry is carefully packaged in biodegradable. Happy to include a gift note, just let me know what you would like it to say.
Shipping is a flat rate of $2.75 anywhere in the USA no matter how many pairs you order!
Thanks so much for taking a look, please send me a message if you have any questions.